Ihr Private Label Produkt aus erster Hand
As a professional & competent private label manufacturer, we create your desired product in close cooperation. Our large product portfolio offers meat alternatives, ready meals, sweet snacks, baking mixes & much more. In order to sell your finished branded product to the end customer, we offer various packaging in a wide variety of grammages, which we can add your design, logo and name to.
Tracking down exquisite culinary rarities, which we gently refine into organic dishes for connoisseurs, is a matter close to our hearts at LOTAO. This is how innovative products are created, with which we would like to inspire connoisseurs to take a culinary journey through different national cuisines.
We are only satisfied when our vegan organic food is uncompromisingly good.
Sustainable, ethical action determines the entire LOTAO supply chain from cultivation to delivery. We pay fair prices to our farmers, support them with training and certification, and have our own environmental sustainability project in India.
Vegan cuisine becomes simple and enjoyable with innovative (semi) ready meals, veggie mince, jackfruit products, exquisite rice and sweet snacks. Sugar specialties and baking mixes complete our range. Certified organic quality, 100% natural ingredients, produced fairly and honestly. Without flavor enhancers, preservatives or additives.
Unsere Zertifizierungen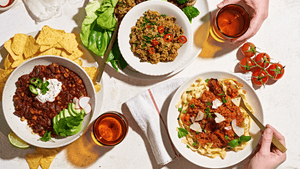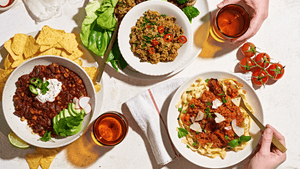 Order your sample or request an individual offer
DANIELA FRÜND
Sales Manager Private Label
Phone: +49 30 4202572 14
daniela.fruend@lotao.de
Request an offer